application:
1) Name:
Mike
2) Location:
New York
3) Age:
17
4) favorite style(s) of music:
Everything has a time, place, feeling for me.
5) at least 10 favorite bands/artists:
Sublime, Pepper, SlightlyStoopid, Jack Johnson, Story of the Year, Saliva, Adema, Reel Big Fish, Streetlight Manifesto, Train, SR-71.
6) favorte book(s):
Lord of the Rings, The Hobbit, Clancy, Gods and Generals, The Killer Angels, The Last Full Measure, War and Peace, Catch 22, Crime and Punishment.
7) give us a few sentences about you [hobbies-interests-anything random or unique]
I love BMXing, Frisbee, Alina, hangin out, long walks on the beach (!) =p, My friends are like brothers to me, they rock. I have the best gf in the world. I drink. I also run all year round. School can suck my anus. I want to go to a collage in Hawaii or Cali. The east coast doesnt do it for me anymore.
8) make the mods laugh!!
I Try
9) pet peeves//things you hate:
A broken heart. assholes and people who dont care about others. people who dont respect themselves. insecurity.
10) give us the links to two journals/communities your promoted to:
I dont know what this means, im new.
11) at least two pictures of yourself:


Party at my house last year. Something had me pissed off.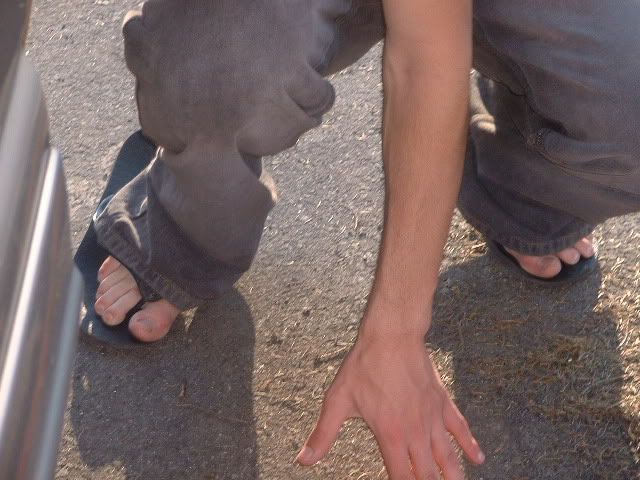 I think Ashley took this one. I think its freakn awesome. Maybe because im a runner.


She has a comfortable bed..<3